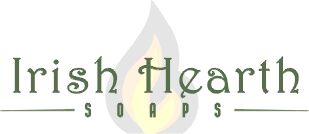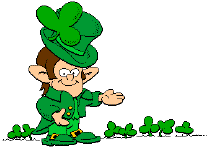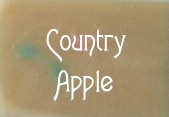 Nigh do lámha le gallúnach! - wash your hands with soap!
Our handcrafted soaps are made from the best olive and coconut oils! Cocoa butter is added for a nice hard bar. Goat's milk gives these bars a wonderfully creamy texture and silky lather. Fragrances are made up of a blend of quality essential or fragrance oils. Irish Hearth Soaps contain no animal fats (other than goat milk) and are cruelty free. Take home a slice of Ireland for the price of a song (or a jig!)
All bars are $4.00 each or 4 bars for $15.00 (mix and match), and weigh 3.5 ounces.
Celtic Moon: -A sensual perfumed musk blend to send you off to dreamland! Colored with a blue swirl.

Irish Moss:

- Scented with patchouli and sweet orange essential oils. (This bar will take you back !)

Oatmeal: A slightly sweet scent in this bar with ground oatmeal to soothe your skin.

Top O The Morning: a scrumptious blend of sweet citrus scents that will start your morning off great! A cream colored bar.

Double Mint: a delicious blend of spearmint and peppermint essential oils. Cream with a reddish swirl. One of our best selling bars!

Lilac - Ok, ok, we will keep this one year round! This bar is extremely popular and smells just like we picked it from the lilac bush! Cream with a lilac swirl.

Cedarwood Amber - A perfect scent for men and women. Clean, fresh and totally hip!

Rose - Traditional and yet sophisticated, this scent has a wonderful tea rose scent. White with pink swirls

Sandalwood Spice - A perfect scent for both men and women. Earthy, with a touch of cinnamon. Cream with a brown swirl.

For The Holidays! -

Gingerbread - Returning again for the third year. This spicy sweet bar is a favorite for everyone!!

Spicy Apples - A copper colored bar with the scent of hot mulled cider.

Ready to order? Click here!

Lori Kimble

A made in the USA quality product!
Questions or want to place an order? Call (630) 879-5404 Mon - Fri 10am to 5:00pm EST
Fort Edward, NY 12828

Web page design created by Lori Kimble All content, graphics and ideas are property of Irish Hearth Soaps and may not be copied, downloaded or otherwise used without express permission. C. 1998-2006