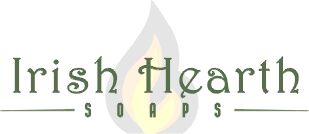 Irish Hearth Soaps Policies
Returns:Due to the nature of handcrafted soap, all sales are final. If there is damage during shipment, please contact us immediately at 630-879-5404.
Missing items: We work hard to pack every order correctly. However, if any item should be missing from your order, please contact us by email or phone within 48 hours of receipt,with your invoice number so that we can correct this.
Special requests: If you have special requests, such as the order being a gift, or special shipping instructions - you *must* phone or confirm this by email to make sure we understand your instructions. Irish Hearth Soaps is not responsible for missing orders due to addresses that are given incorrectly on the order form.
Shipping Method: Irish Hearth Soaps will ship orders using the carrier that of our choice (usually FedEx). Orders normally ship within 3 days. Please provide a street address for orders, as UPS or FedEx will not deliver to a PO Box.
We reserve the right to refuse service at our discretion
**Privacy Statement: Irish Hearth Soaps has never/nor will ever disclose any customer information to other companies. The information given by you is kept strictly confidential and for Irish Hearth Soaps' use only.
Web page design created by Lori Kimble All content, graphics and ideas are property of Irish Hearth Soaps and may not be copied, downloaded or otherwise used without express permission. C. 1998-2004